With Canon's pocket-sized PowerShot ZOOM, you can instantly zoom in and capture an image or a video like a pro.
The Canon PowerShot Zoom as its name suggests provides power over zooming capabilities. It is a handy camera and can be used single-handedly with ease. Speaking about its uses there are unlimited scenarios one can carry this camera such as trekking since space organisation is very important in this situation.
Power Shot makes it convenient for those who want to capture moments real quick. It weighs only 145g, and is the size of a power bank which can easily fit in a pocket for outdoor activities. The three magnification options allows the users to zoom in various situations like going to Chitwan National Park to watch the Rhinos from a distance, going to pokhara to watch the sunset and trekking to Mustang with your dear power shot zoom in your pocket.
There are unlimited benefits that are open for the users to explore with its awesome viewfinder which can be used like a telescope, really cool right. Don't miss out on this camera if you are a traveller.
In the heights of Mustang, an eagle in motion was captured with Canon Powershot Zoom at the right moment when it was about to land on its nest. One can only imagine of capturing of this moment without Powershot Zoom.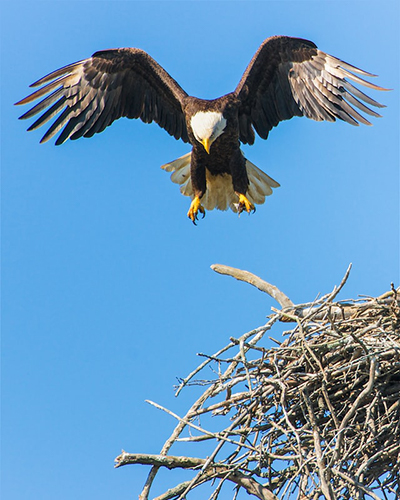 This Shot was takenn during the visit Nepal 2020 campaign with Canon PowerShot Zoom the helicopter looks so close, imagine watching this view with the power shot's viewfinder just like an extension to your eye.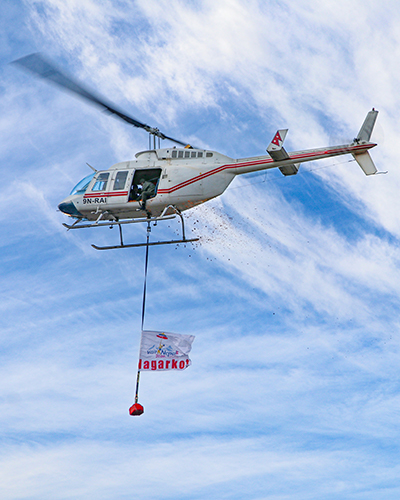 Users can use the Canon Camera Connect Application in their phones to connect to the camera which in turn allows them to view the images right on their phone without any cable hassles and share them on Social Media. All this stuff occurs in real-time both wirelessly or wired, simultaneously when the moment is being captured their family and friends will be watching them on the other side on social media.
Pricing and Stock Availalblity
Priced at Rs 50,000, the Canon PowerShot ZOOM will be available at authorised Canon dealers very soon.
Camera Model
PowerShot ZOOM
Image Processor
DIGIC 8
Image Sensor Camera Effective Pixels
Effective sensor size: 1/3-inch CMOS
Camera effective pixels: Max approx. 12.1 megapixels
Metering System
384 zone (24 × 16) metering using image sensor
Autofocus Method
Face+Tracking, 1-point AF*
*Fixed at the centre of the screen for 1-pint AF
Focal Length (35mm Equivalent)
100/400mm
Digital zoom: x2 (800mm equivalent)
*Switchable: 100mm → 400mm → 800mm
Image Stabilizer (IS) System
Optical 4-axis IS
Effective ISO
Stills: 100 – 3200 set automatically
Movie shooting: 100 – 3200 set automatically
Continuous Shooting
Max. approx. 10 shots/sec (AF fixed)
Max Shutter Speed
1/8000 sec.
Viewfinder
0.39-inch OLED, 2.36 million dots
59.94fps refresh rate
Movie
1,920 x 1,080
29.97/23.98fps (NTSC), 25.00fps (PAL)
Recording Media
microSD / microSDHC / microSDXC
*UHS-I cards compatible
Power Supply
Built-in rechargeable lithium-ion battery
USB Charging / Optional Power
Can be charged/powered with USB Type-C
*With 18W (9V / 2A) or higher compatible devices
Size
Approx. 33.4mm x 50.8mm x 103.2mm
Weight
Approx. 145g (incl. battery and media)
Viewing Time
Approx. 70 minutes
Number of Possible Shots
Approx. 150 shoots
Movie Shooting Time
Approx. 60 minutes (time per recording: 9 minutes 59 seconds)
Network
Wi-Fi /Bluetooth Low Energy Technology